CHAO PHRAYA PRINCESS DINNER CRUISE
---
File Download: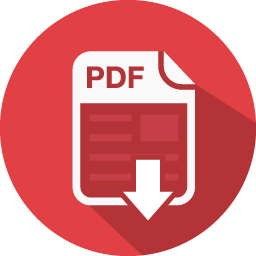 Chao Phraya Princess - Client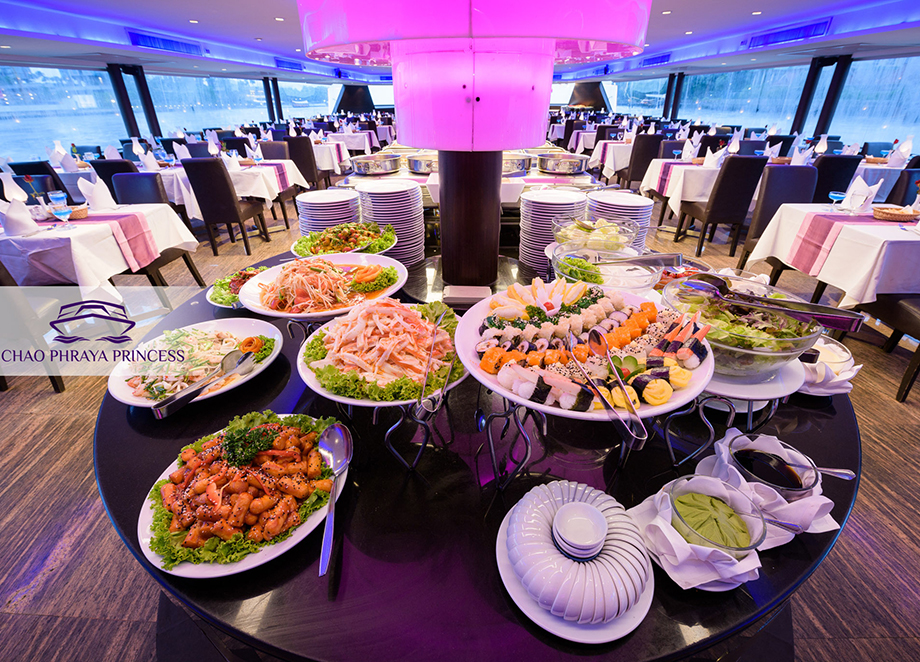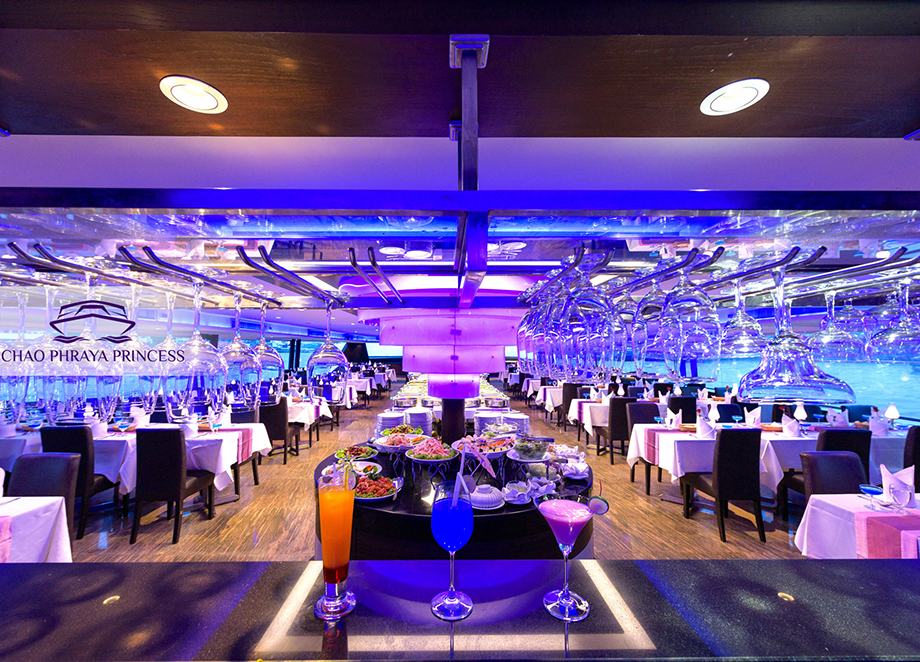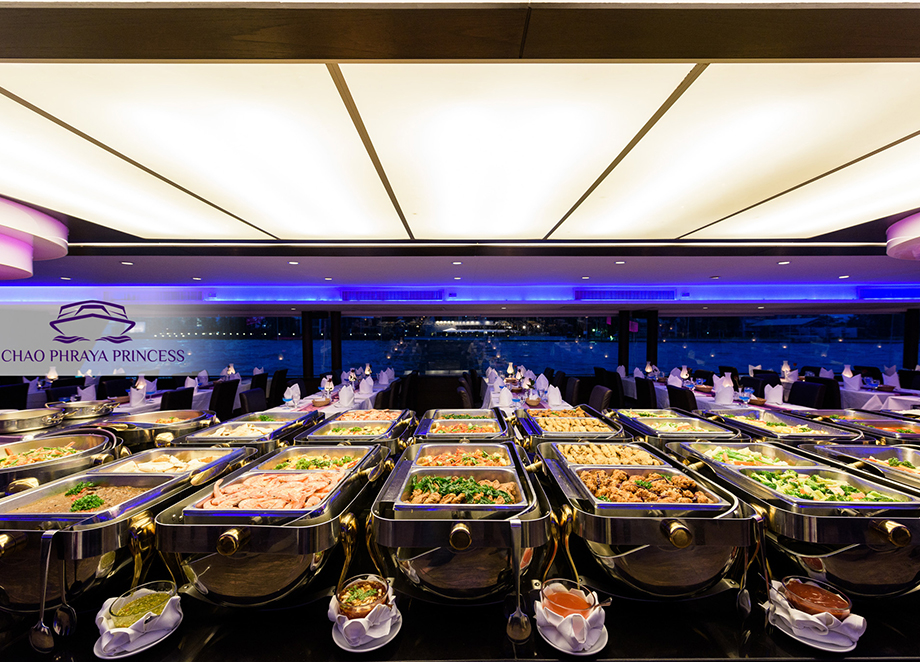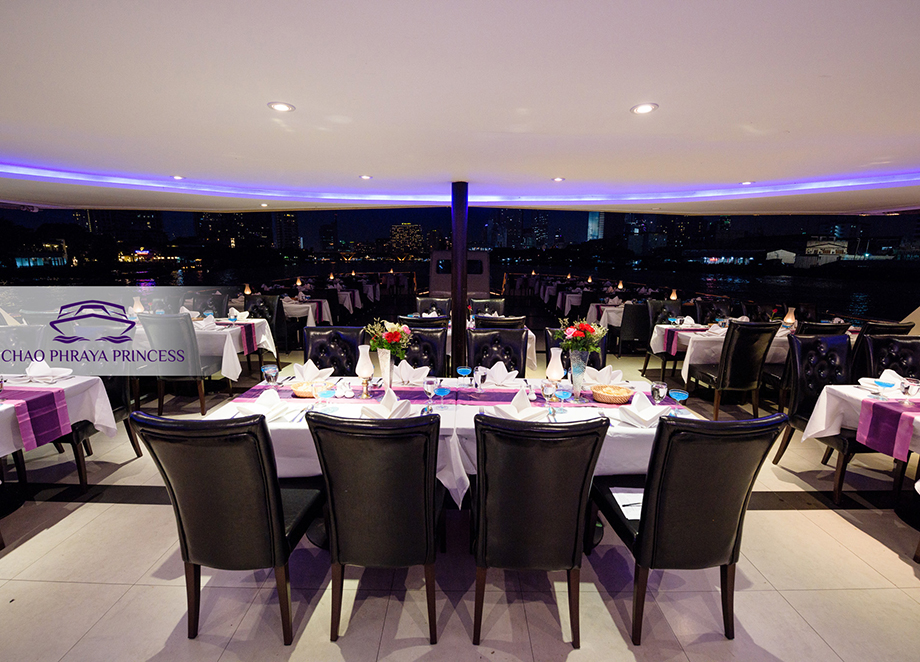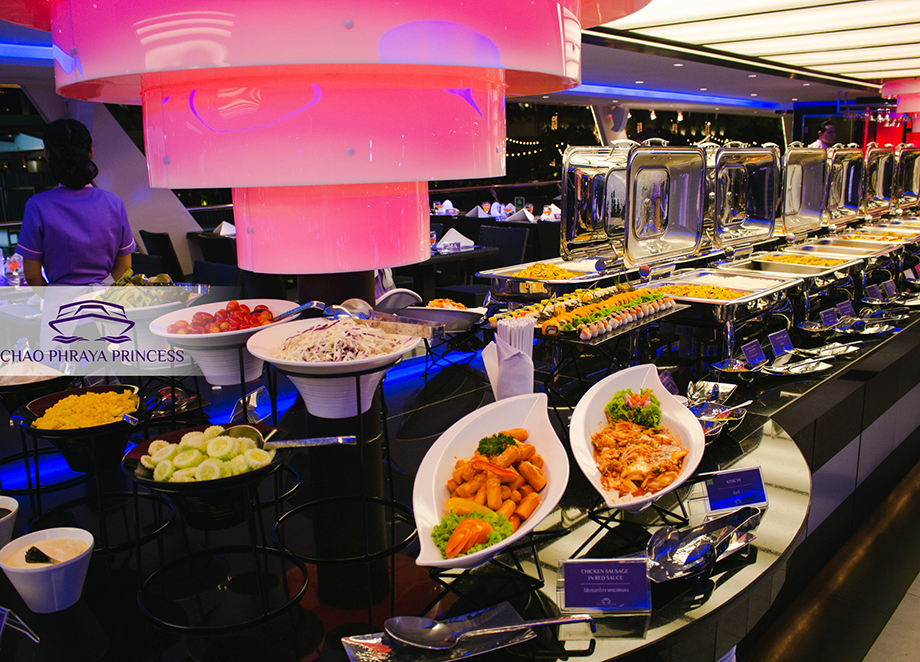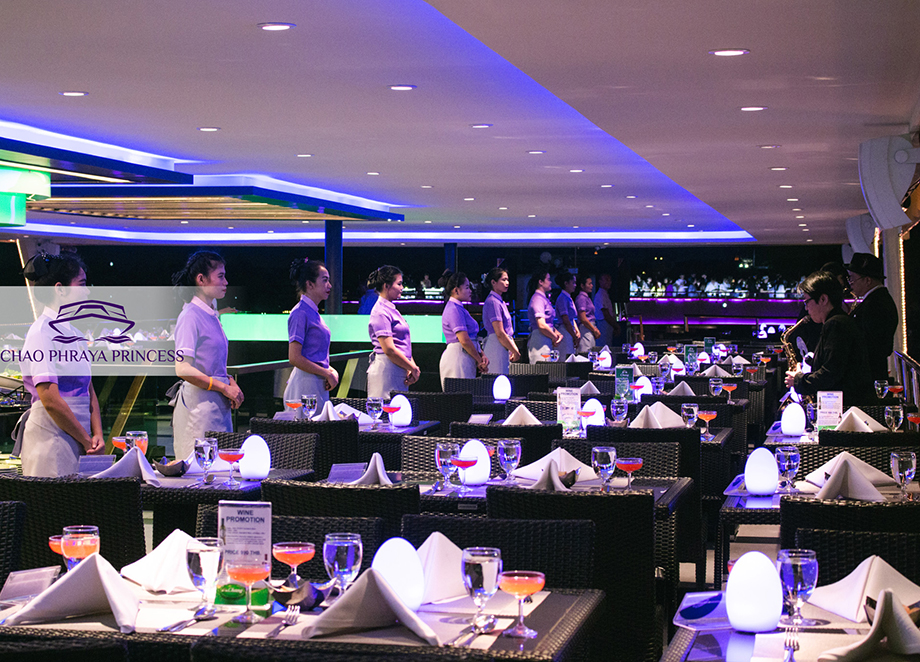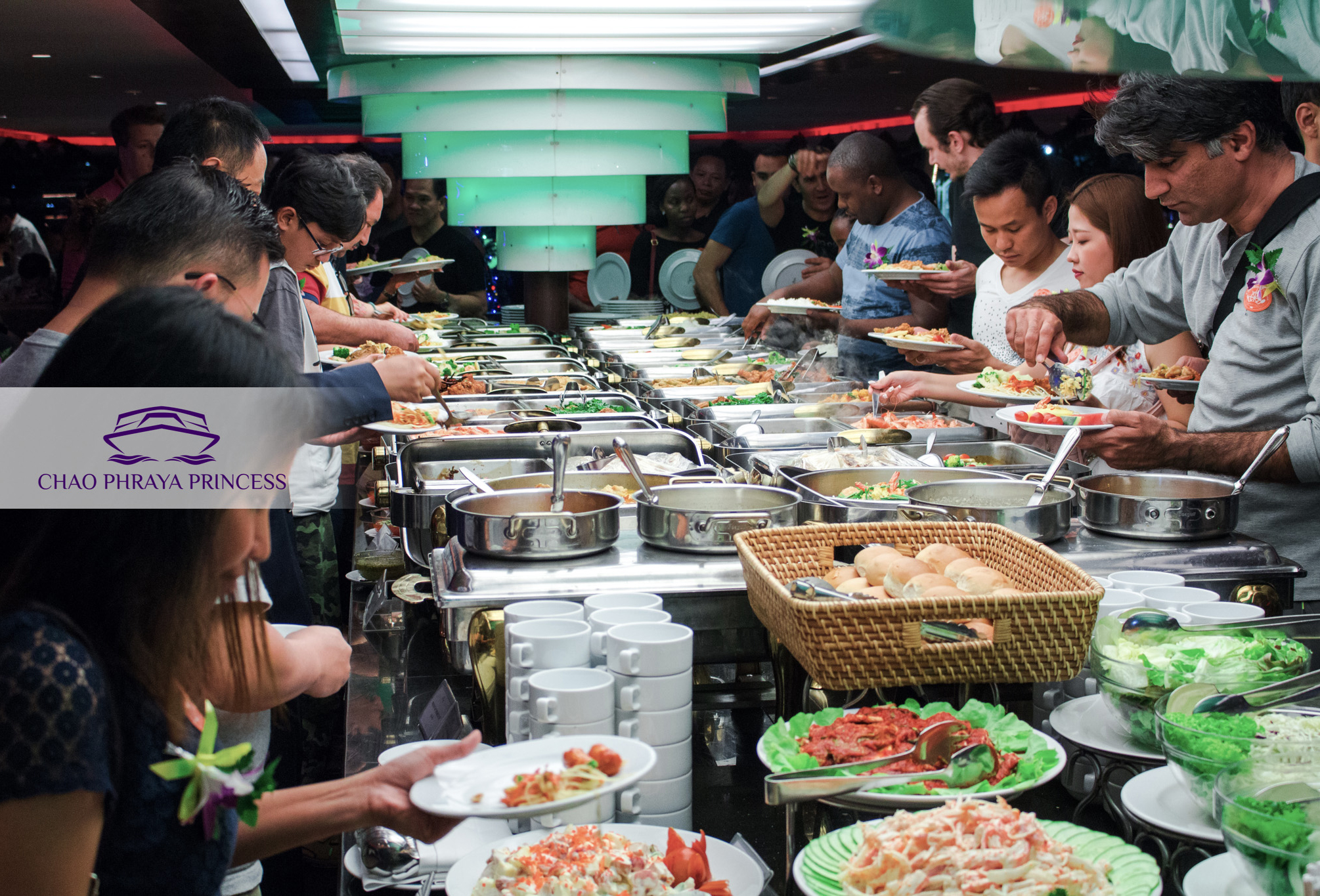 Experience Bangkok's World-Class Dinner Cruise
Dine on a modern, luxury cruise. View the historical landmarks on a river cruise along the Chao Phraya river imprinted on both sides of the river.

Note: Rate not valid on 12 August

Price Includes:
-Thai & International Buffet on Board of Chao Phraya Princess Cruise
-One glass of fruit-cocktail (welcome drink)
-Live music bank (international songs)
-Snacks (peanut & potato chips)
-Refreshments with hot coffee-tea and deserts


LOCATION & MAP
**Please note that all bookings default boarding will be at River City Pier. Should you request to board at Asiatique Pier or Iconsiam Pier please inform when making the booking
**Take note that you must be in the port before the cruising start. The cruise will not wait any late clients.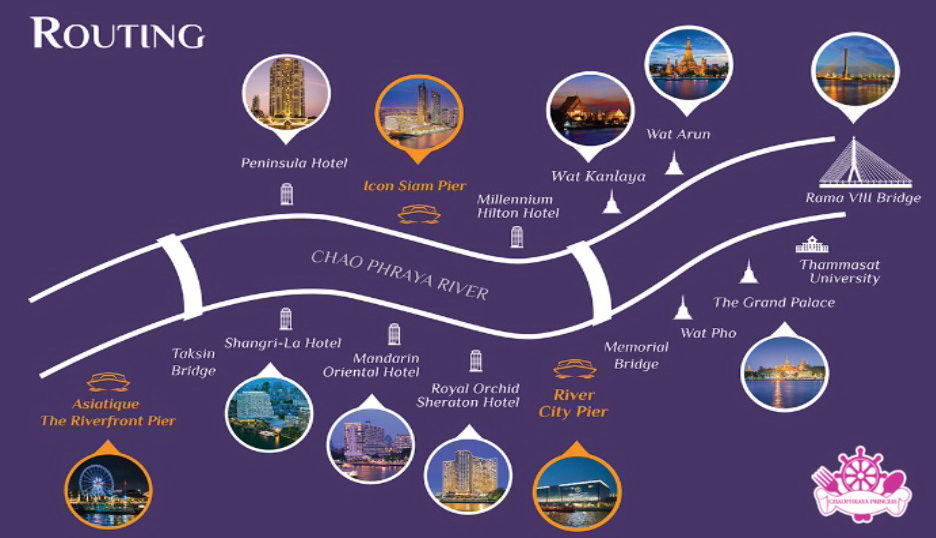 Cruising Time: 19.30 - 21.30hrs

River City Pier
Room No.155 & Parking lot entrance 23 Soi Charoen Krung 24, Talard Noi, Si Phraya, Sampantawong, Bangkok, Thailand 10100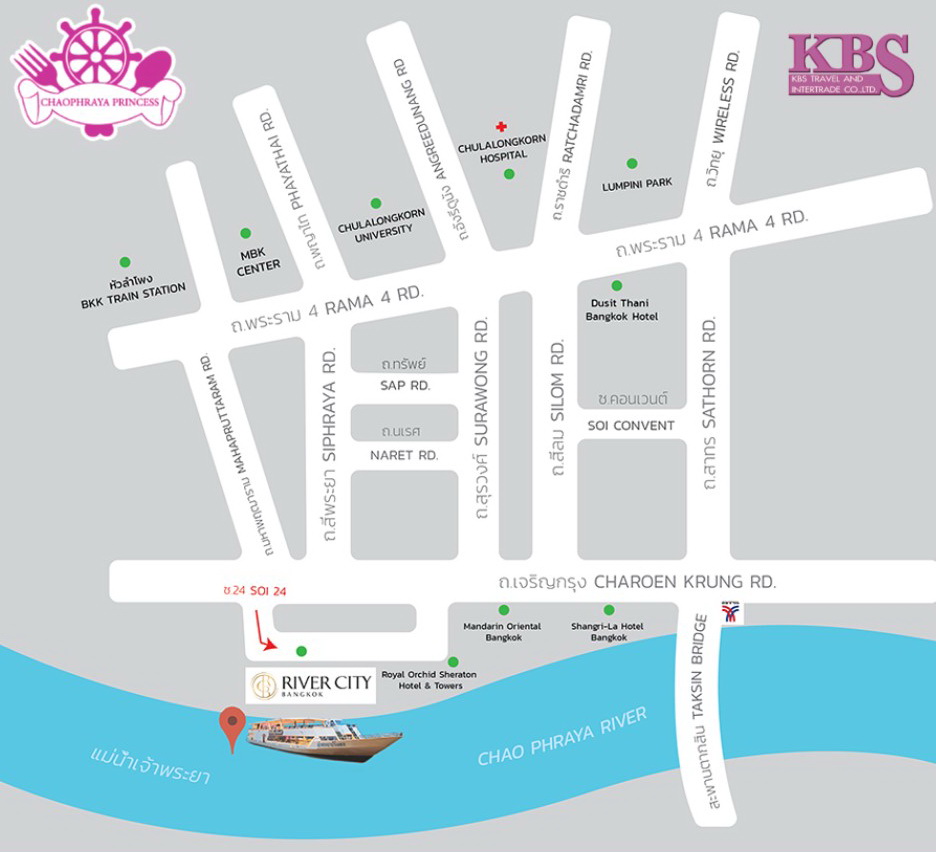 ICONSIAM Pier
Sook Siam (Service Zone)
299 Soi Charoen Nakhon 5, Charoen Nakhon Road, Khlong Ton Sai, Khlong San,Bangkok 10600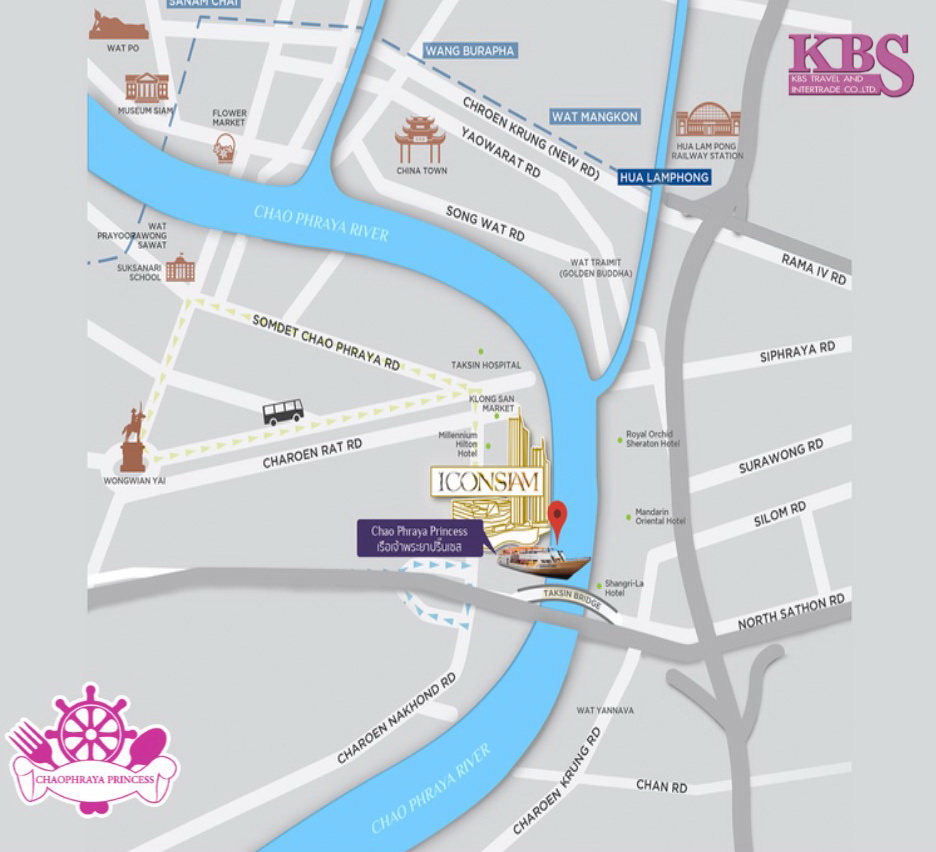 Asiatique The Riverfront Pier
Promenade B (Waterfront District) 2194 Charoenkrung Road, Wat Phrayakrai District, Bangkor Laem, Bangkok 10120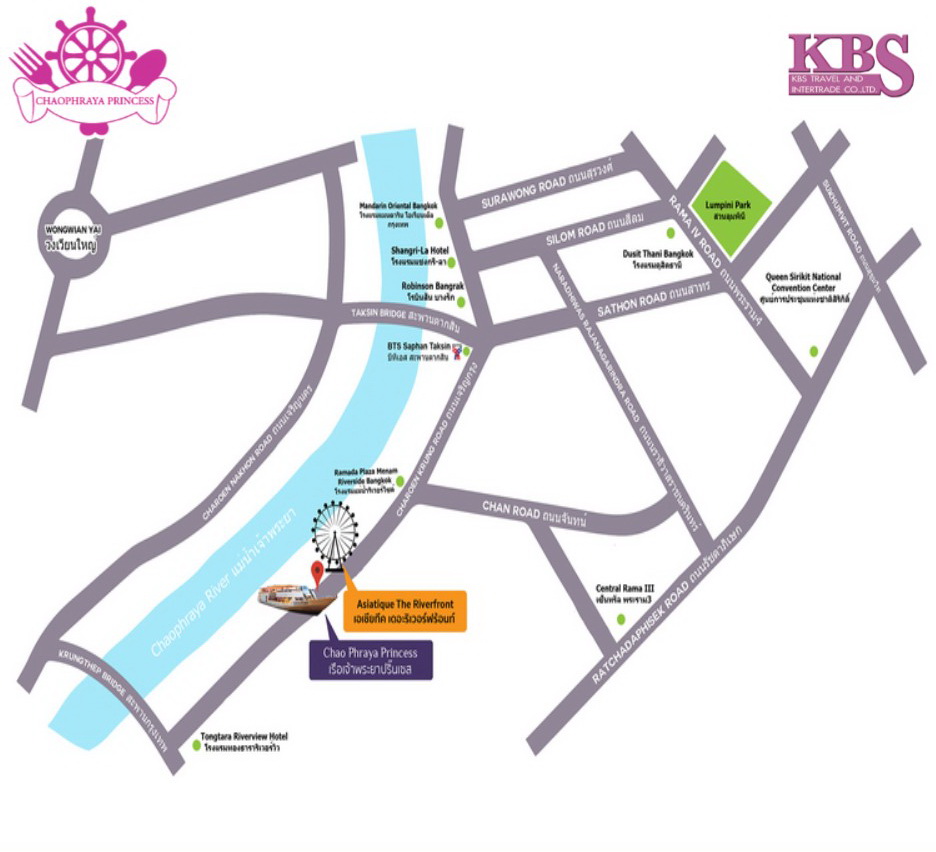 HOW TO BOOK:
Kindly send the following information via email to rsvn@kbsthailand.com; rsvn2@kbsthailand.com; op2@kbsthailand.com
Please book at least 3 days in advance so we can process your booking
1. 1 Full Name
* It is the name to be written in the service voucher
* He/She will be the one to exchange the service voucher in the ticket counter for actual ticket
2. Travel Date / Time (if applicable)
* Date/Time Specific Tickets entitle the Visitor to access within the date/timeslot specified when book (e.g. Bangkok Sky Restaurant, 5:00pm)
3. Package/Program to Avail/Nationality/Child age & hight
* It is the client responsibility to inform the right number of clients, package to avail, age of child/s (if applicable), height of child/s (if applicable), nationality when making the booking.
4. Contact Number (preferable Thai Local Number) and Email address
5. For more discount contact us.

BANK DETAILS:
Account Name : KBS TRAVEL AND INTERTRADE CO., LTD.
Bank Name : BANGKOK BANK PUBLIC COMPANY LIMITED
Account Number : 192-4-26953-1
Address/Branch : SUAN SAYAM BRANCH, BANGKOK, THAILAND
Swift Code : BKKBTHBK
Remark: All bank charges and fees incurred shall be borne by the depositor. KBS must receive nett as per total billing

TERMS & CONDITIONS
1. Date/Time Specific Tickets entitle the Visitor to access/enter within the date/timeslot specified when booking (e.g. Bangkok Sky Restaurant, 5:00pm) if applicable
2. It is the client responsibility to inform the right number of clients, package to avail, age of child/s, height of child/s, nationality when making the booking.
3. If your booking did not match the reality when exchanging the service voucher in the ticket counter, it is your responsibility to pay the additional charge or base on the walk-in price
4. Booking can only be processed once payment has been remitted to our bank. Kindly send proof of payment for verification and reference.
5. After that, service voucher will be sent to your email. Kindly print and show to ticket counter in exchange of the actual ticket
6. You will receive our confirmation within one working day after you make the payment.
Office Hours:
Monday - Friday : 9:00 AM - 6:00 PM
Saturday : 9:00 AM - 2:00 PM
Sunday/Public Holidays : Close
7. Tickets are non-transferable, non-exchangeable, non-refundable and void if altered. All persons entering the Attraction must have a valid entrance ticket which must be retained during your visit. As the tickets are non-transferable, accordingly they may not be sold or passed to any third party.
8. Full cancellation charge apply if cancel

FORCE MAJEURE eg. emergency, accident, storm, rally, typhoon etc. which beyond our control, KBS will not be liable to any surcharges or penalties imposed by hotel and suppliers