4DAYS 3NIGHTS IFUGAO
---
File Download: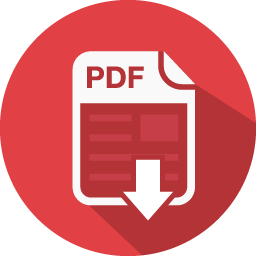 TC2001-4D3N Ifugao Banaue Rice Terraces Heritage Tour valid April2020-March2021 - Client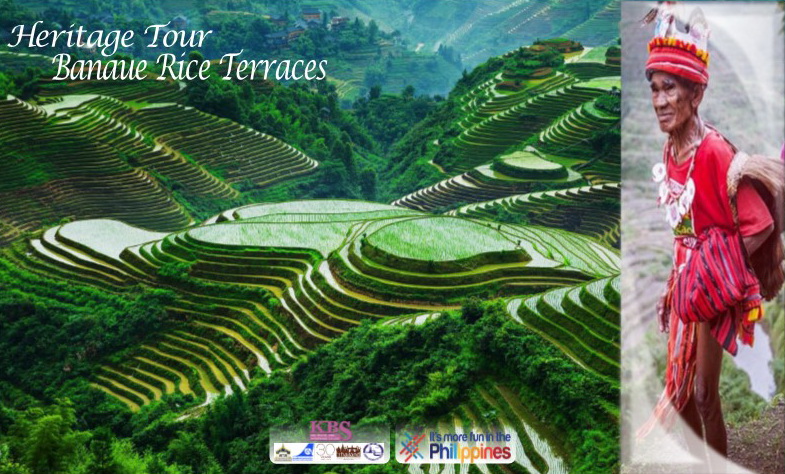 IFUGAO "BANAUE RICE TERRACES" HERITAGE TOUR




4days/3nights "longest running tour"
ITINERARY
Day 01 Thursday (Join Tour) - Manila/Banaue Journey
From Manila, pass through the countryside settings such as rice fields surrounding the small towns and villages that are common sights, showing simplicity of living. Stop at Dalton Pass, a historical landmark, then on to Bagabag where picturesque mountains and rivers start to ascend (8-9hrs drive).
Overnight accommodation at Banaue Hotel 3*
Day 02 Friday - Sagada/Bontoc Discovery (Breakfast / Lunch)
American breakfast in the hotel.
Early departure from the hotel. Visit the town of Sagada. Subject to weather condition, see the ancient burial caves where mummified remains of the local ancestrals can be found. Lunch before heading to Bontoc museum, founded by a Belgian Sister which houses varied collection of authentic artifacts and photos from the tribes. Watch a show in Banaue Hotel to be performed by the natives as they interpret their customs & traditions through songs and dances which up to now some are still being practiced (subject to confirmation, which depends of the occupancy factor of the hotel).
Overnight accommodation at Banaue Hotel 3*
Day 03 Saturday- Rice Terraces & Village tour (Breakfast)
American breakfast in the hotel.
On board a local jeepney, tour Banga-an Village, a traditional village nestled in a panoramic valley of terraces. The 20-minute walk in a descending trail permits a closer look into the inner lives of the Ifugaos. Mingle with them to discover how their daily life goes on. Move onto the vantage point to view the Rice Terraces as clouds pass under or over you, an imaginable sights and experience. Overnight at Banaue Hotel 3*
Day04 Sunday - Banaue/Manila (Breakfast)
American breakfast in the hotel. Leave Banaue for Manila taking the same route as Day 02 to end at the drop-off point in Manila/End
Package Inclusions:
- Roundtrip aircon transportation
- Viewpoint/Banga-an Village tour by local jeepney , Bontoc/Sagada tour with lunch
- Three nights with breakfast at Banaue Hotel.
- Tribal show in Banaue Hotel (for groups)
- English speaking tour guide throughout , or Other language for private tour
BOOKING GUIDELINES & CONDITIONS
RESERVATION AND CONFIRMATION
Send in all pertinent details of the booking by e-mail at rsvn@kbsthailand.com. KBS TRAVEL & INTERTRADE COMPANY COMPANY LIMITED will do the reservations based on your requirements. It is important that details are provided and complete to facilitate immediate confirmation. It is our policy to answer messages within 24 hours on working days. In case we are unable to confirm requested services, alternatives will be given. Special requests or services, such as vegetarian or handicapped must be indicated upon booking.
VOUCHERS
KBS TRAVEL AND INTERTRADE COMPANY LIMITED will send Voucher which indicates the details or services to be rendered to you/company. Any changes shall be provided only with your prior advice, otherwise services in the latest communication and documents available shall be provided.
TOUR AND PACKAGE RATES
All rates are quoted in THAI BAHT and not include Value Added Tax (VAT). We engage ourselves in confirming the rates within the inclusive period, however should there be any drastic adjustment in currency, fuel cost, hotel or supplier's cost or any event that have direct effect on our rate structure, such shall be accounted and adjustment will be advised at the time of final confirmation.
CONCESSIONS and CHILD POLICIES
Room concession will vary from the hotels and resorts policies. Children ages 12 years and above are quoted as adults, while 2 - 11 years will be charge 80% on tour packages.
DEPOSITS / PAYMENT / REMITTANCE
Deposit or full payment is required upon confirmation or 30 days prior to the clients' arrival, unless other arrangement has been previously agreed upon. However, full payment shall be imposed to confirm reservations during peak season and for group movements and incentives.
Payment may be made by bank transfer with below details ;
Bank Name : BANGKOK BANK PUBLIC COMPANY LIMITED
Account Name : KBS TRAVEL AND INTERTRADE CO., LTD.
Bank Account No. : 192-4-26953-1 (SAVING ACCOUNT)
Branch : SUAN SAYAM

REMARKS
All bank charges and fees incurred shall be borne by the depositor. KBS TRAVE L AND INTERTRADE COMPANY LIMITED must receive nett as per invoice.
We will appreciate to receive a copy of the Bank payment advice so we can coordinate effect of credit. Bookings not paid on the departure day, KBS TRAVEL AND INTERTRADE COMPANY LIMITED has the right to collect directly from the clients unless with prior arrangement.
CANCELLATIONS
As a matter of practice, we do not charge cancellation fees, but if hotels or other suppliers do so, we shall pass on to you. We therefore encourage you to be conscious on the options and deadlines.
LIABILITY
KBS TRAVEL AND INTERTRADE COMPANY LIMITED acts only as intermediary for transport operators (outside its own fleet), airline carriers, hotels, resorts, restaurants, and other contracted suppliers and as such, will not be liable for any loss, misrepresentation, delay, injury, damage, accident or any irregularity event. Likewise event that may occur due to passenger/s initiative outside previous arrangement with KBS TRAVEL RAVEL AND INTERTRADE COMPANY LIMITED or agency. Cost incurred due to any of these consequences shall be borne by clients, however KBS TRAVEL AND INTERTRADE COMPANY LIMITED will extend maximum assistance. In view of these, KBS TRAVEL AND INTERTRADE COMPANY LIMITED encourages everyone to procure their travel insurance coverage for the duration of their trip.