Gateways into the Philippines
There are 5 international gateways - Manila, Cebu, Clark, Davao, Laoag and Kalibo The busiest are Manila and Cebu.
Manila
In Manila, there are 3 international airports.
NAIA 1

is serving some international air carriers. Please check with your airlines which Terminal. Except Philippine Airlines

NAIA 2 -

is being used by Philippines Airlines for their international and domestic flights.

NAIA 3 -

is being used by PAL Express and Cebu Pacific for their international and domestic flights and some international carriers.

Please check with your airlines which Terminal.
Other airports
Manila Domestic Airport (Terminal 4)

– all other airlines (some Cebu Pacific, Zest Air and Air Swift –El Nido ) for domestic flights

Hangar

-

Amanpulo chartered flights
The airports are located near each other.
To Major hotels
15-20 minutes' drive from the airports, either located in Manila, Pasay or Makati. Ortigas/Mandaluyong hotels need extra 15-30 minutes. While to Muntinlupa, drive is 40 minutes to 1 hour. To Quezon City approximately 1 hour or more depends on the location.

Baguio City
Located north of Manila. To get there needs 5 hours' drive. There are however public transportation buses plying regularly everyday Manila/Baguio and vice versa.

Banaue
Fro Manila, drive of 9-10 hours. There are also regular commuter air-conditioned public buses plying everyday, usually scheduled at night time
Batangas
South of Manila and 2.5 hrs drive to the Batangas center.
Boracay
There are two airport serving way to Boracay

Kalibo airport


Is 1hr+45 minutes drive to Caticlan Jetty, then boat 15 minutes ride to Boracay Cagban port.

From here to the resort is 15-30 minutes depending on the location of the resort either by boat, tricycle or multi cab .

Caticlan airport


Is 5 minutes drive to Caticlan Jetty, then boat 15minutes ride to Boracay Cagban port.

From here to the resort is 15-30 minutes depending on the location of the resort either by boat, tricycle or multi cab .
There are some resorts that ferry passengers direct to the resort from Caticlan or Boracay port, subject to confirmation.
Cagayan de Oro
Daily flights from/to Manila approximately 1 hour flight, it can also be reached via Cebu. Cagayan is also the gateway to Camiguin Island, which is 2 hrs more plus boat ride from the airport. To the city hotels around 20 minutes drive.
Cebu City
The 2nd busiest airport in the country. Cebu airport serves some international flights and domestic flights to other destinations such as Davao, Boracay, Bacolod, Cagayan de Oro, Butuan, Clark, Dipolog, Dumaguete, General Santos, Iloilo, Legazpi, Puerto Princesa, Tacloban and El Nido.
Mactan resorts
are barely 15-20 minutes' drive from the airport, while other islands such as Badian or Kasai Village 2.5 hours, and Sumilon 2.5-3 hours. To the city is 40 minutes' drive from Mactan resorts or airport

From Cebu, There are many ferry schedules to Tagbilaran, Bohol which is 2 hours ride. Cebu Port is located in the City.
Davao City
Regular daily flights from/to Manila as well as from/to Cebu. To the city is 15 minutes' drive. And to the main resort, Pearl Farm Beach Resort, plus boat ride of 40 minutes from the jetty port.
Dumaguete
Regular daily flights from/to Manila as well as from/to Cebu.
Ferry transfer from/to Cebu or Tagbilaran or Siquijor is possible. To Dauin (where most of the resort are located) is 30 minutes' drive.
Hundred Islands, Pangasinan
4 to 5 hours drive from Manila. There are no direct Public transportation from/to Manila
Laoag
Regular flights from/to Manila around, 1 hour flying time. Driving is 11-12 hours. There are some regular chartered flights mostly from China.
Legazpi City, Bicol
There are flights to/from Manila. Flying time is about 55 minutes. Flights to/from Cebu are also available. From the airport to the city and city hotels is 10 – 15 minutes drive. Going to the main beach destination Misibis Bay Resort, add 40 minutes boat ride. During rough seas, alternative is 45 minutes drive to the resort.
Palawan
There are five (5) main destinations
Puerto Princesa City


Daily flights from/to Manila, approx 1hr.15minutes.

It can also be reached via flights from/to Cebu. From the airport to the city is 10-15 minutes drive, where most of the hotels are located.

Popular resorts such as Dos Palmas needs around 30 minutes' drive, then n30-40 minutes boat ride, while Daluyon and Sheridan Resorts (located in Sabang) and Astoria located in San Rafael need around 2 hours' drive.

Busuanga


The entry point to the islands of Coron and Busuanga. Regular flights from/to Manila daily are available.

El Nido


Air Swift flies to El Nido from Manila and vice versa daily, about 1 hour flying time. Flight from/to Cebu also available. There is also a way to connect El Nido via Puerto Princesa, approximately 5-6 hours drive to El Nido town or Airport,
For those staying at El Nido Resorts another 30=40 minutes boat ride

Pamalican, Amanpulo


The resort operates their own aircraft flying directly to the island, also about 1 hour flying time, no transfer needed

.

Taytay


The way to Apulit Island, where Apulit Resort, owned by El Nido Resorts.
From Taytay, El Nido can be accessed, with 2.5-3hrs drive.

Then take the boat to the resorts, 30-40 minutes

From Puerto Princesa, about 5 hours drive them 30-40 minutes by boat.
Puerto Galera, Mindoro
Located south of Manila. Drive to Batangas Port for 2.5 hours then 40 minutes to the beach/island and resort areas by boat.
Subic and Clark, Angeles City
1.5 to 2 hours' drive


BY AIR
In a country that is made up of over 7,100 islands and islets, travel has a lot to do with transportation. Rest assured that options are endless for getting around, some typical and others quite unique.

Manila, Cebu, Davao, Clark, Subic, and Laoag are the international gateways, with the Ninoy Aquino International Airport (NAIA) in Manila as the premier gateway. It is served by more than 30 airlines, which fly to different cities around the world. The Mactan International
Airport (MIA) in Cebu handles regular flights from Japan, Singapore, and Australia as well as chartered flights from Hong Kong, the United States, and other major travel capitals. Davao International Airport handles regular flights from Indonesia and Singapore. The Diosdado Macapagal International Airport and Subic Airfield in Central Luzon service both chartered and cargo planes. Laoag International Airport in Ilocos Norte services regular flights from Taiwan and Macau.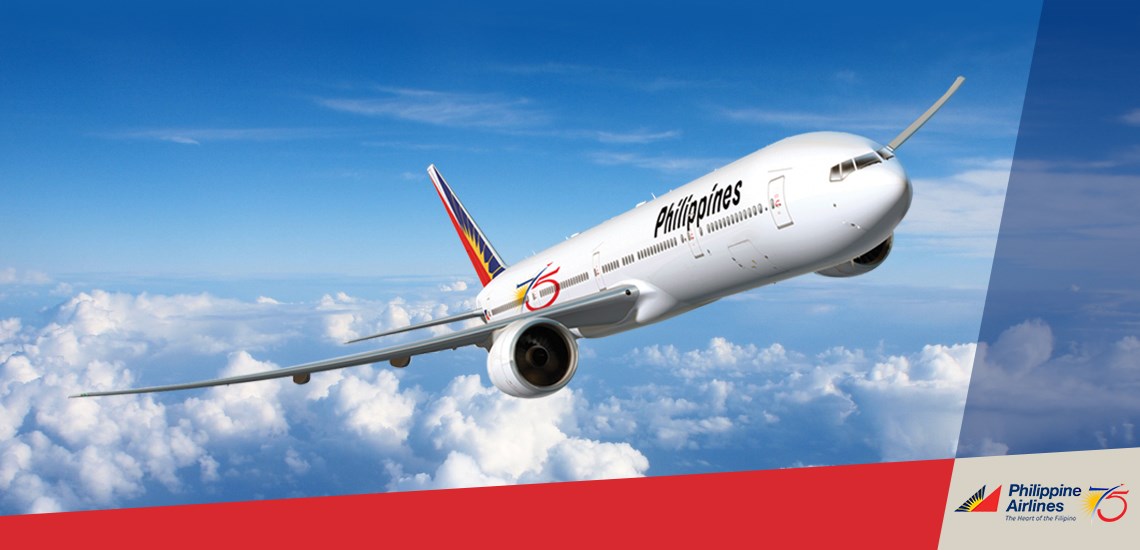 Philippine Airlines (PAL), the national flag carrier and considered "Asia's First Airline," remains the country's biggest airline company. It has the largest number of international flights to the Philippines as well as domestic flights. PAL links Manila to 14 cities in 8 countries, and flies regularly to 41 domestic destinations outside Manila.

BANGKOK - MANILA MANILA - BANGKOK
PR741 01:30 - 05:40 PR730 09:45 - 12:05
PR731 13:30 - 18:00 PR736 14:25 - 16:45
PR737 17:55 - 22:25 PR732 19:10 - 21:50
PR733 22:50 - 03:15 + 1

BANGKOK - CEBU CEBU - BANGKOK
PR739 01:30 - 06:25 PR738 21:10 - 23:59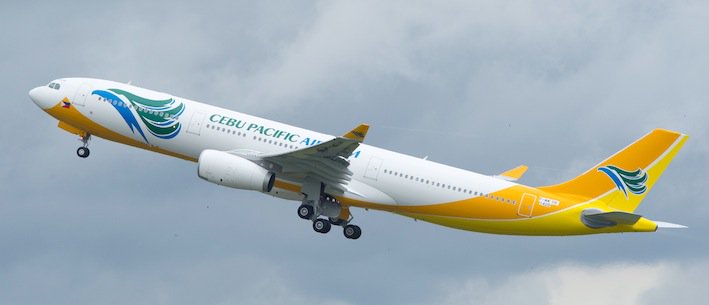 The Philippines' largest national flag carrier, Cebu Pacific (CEB) entered the aviation industry on March 1996 and pioneered the "low fare, great value" strategy. It has since then flown 50 million passengers and counting.

CEB currently operates a fleet of 24 Airbus (10 A319 and 14 A320) and 8 ATR 72-500 aircraft, the youngest fleet in the Philippines, and one of the youngest in Asia. It is the only 100% brand-new aircraft fleet in the country.

Aside from its 16 international destinations, CEB also creates an extensive network across the Philippines with its 33 domestic destinations. It operates from four strategically placed hubs: Manila, Cebu, Clark and Davao.

BANGKOK - MANILA MANILA - BANGKOK
5J932 05:40 - 10:20 5J931 01:30 - 04:10
5J930 11:15 - 15:50 5J929 07:35 - 0945

Other airlines that presently fly the Philippine skies are Air Philippines, South East Asian Airlines, Laoag International Airlines, Zest Air (formerly Asian Spirit Airlines), and Pacific Airways – each serving popular tourist destinations at pocket-easy prices. For a more personal experience, chartered flights are available via small air companies such as Airspan Corporation (helicopters), A. Soriano Aviation, and Aerolift Philippines (small-to-medium-sized planes).

By Sea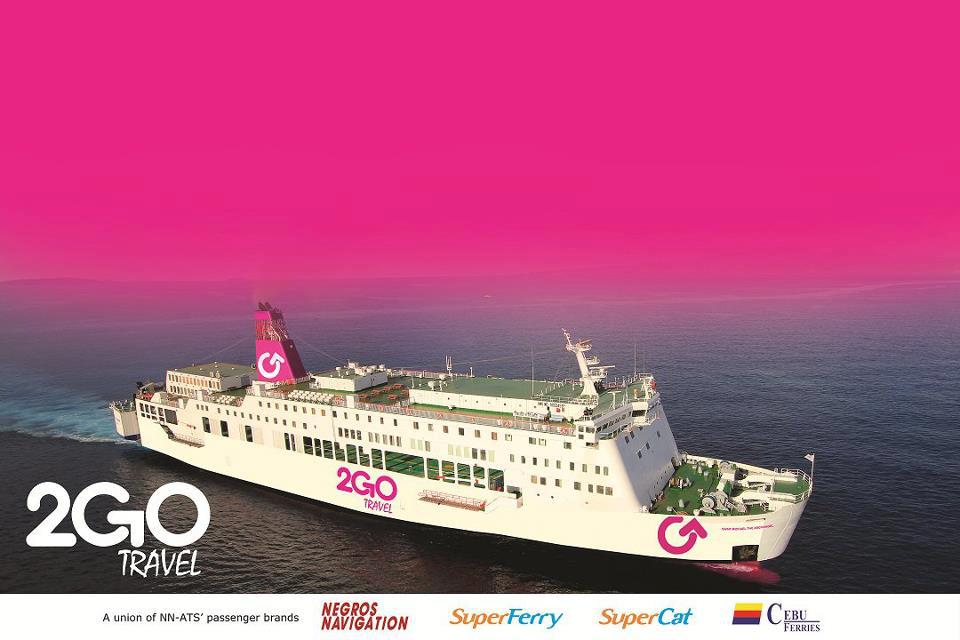 As the islands of the Philippines are separated by different bodies of water, the sea plays an integral part in travel. A range of seafarers are available, from huge cargo ships to small ferry boats; take long trips that last for a day or two with regular ship lines or take shorter ones with ferries. Major cruise liners call on the port of Manila.


By Land
Moving around the country by land is easy with national highways connecting the major islands and an extensive public transportation sytem, which includes the exotic Philippine jeepney. Trains, taxis, buses, jeepneys, and trikes are the main modes of public transportation. The calesa, a more elegant means of traveling in most major cities, is more commonly offered as a "fun ride" in many public parks across the country.

A land railway system operated by the Philippine National Railways, called the Metrotren, is recommended for long distance traveling. It reaches as far south as Carmona and Cavite, or as far north as Meycauayan, Bulacan. Within Metro Manila, the Light Railway Transit (LRT), which stretches from Caloocan to Baclaran, provides a fast alternative from the regular jeepney. LRT 2 traverses five cities in Metro Manila namely Pasig, Marikina, Quezon City, San Juan and Manila) along the major thoroughfares of Marcos Highway, Aurora Boulevard, Ramon Magsaysay Boulevard, Legarda and Recto Avenue. The Metro Railway Transit (MRT) traverses the length of EDSA and connects North Avenue in Quezon City to Taft Avenue in Pasay City, passing through the major arteries of Makati's financial district.

Taxis provide the best means of transportation around the city, with a flag-down fare of PhP20 on the meter. For the steel-hearted, buses also tread the roads. A vast majority of city buses travel via Epifanio delos Santo Avenue (EDSA) while provincial bus lines have put up various terminals all across the country. The best means of short distance travel is the trike: the motorized version is called a tricycle, and the pedal-powered one is called a pedicab. Trike terminals are often found near a "palengke" or marketplace.

The undisputed "King of the Philippine Roads" is the jeepney. Since it first emerged after the Japanese occupation of the Philippines, it has become a fixture in roads all over the country – so much so that it is now considered a symbol of national pride.

Jeepneys are adorned with colorful designs that distinguish them from one another, with themes ranging from the serious to the outright silly, but all uniquely Filipino.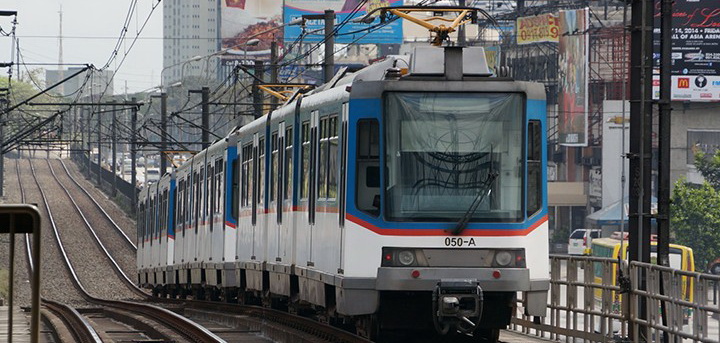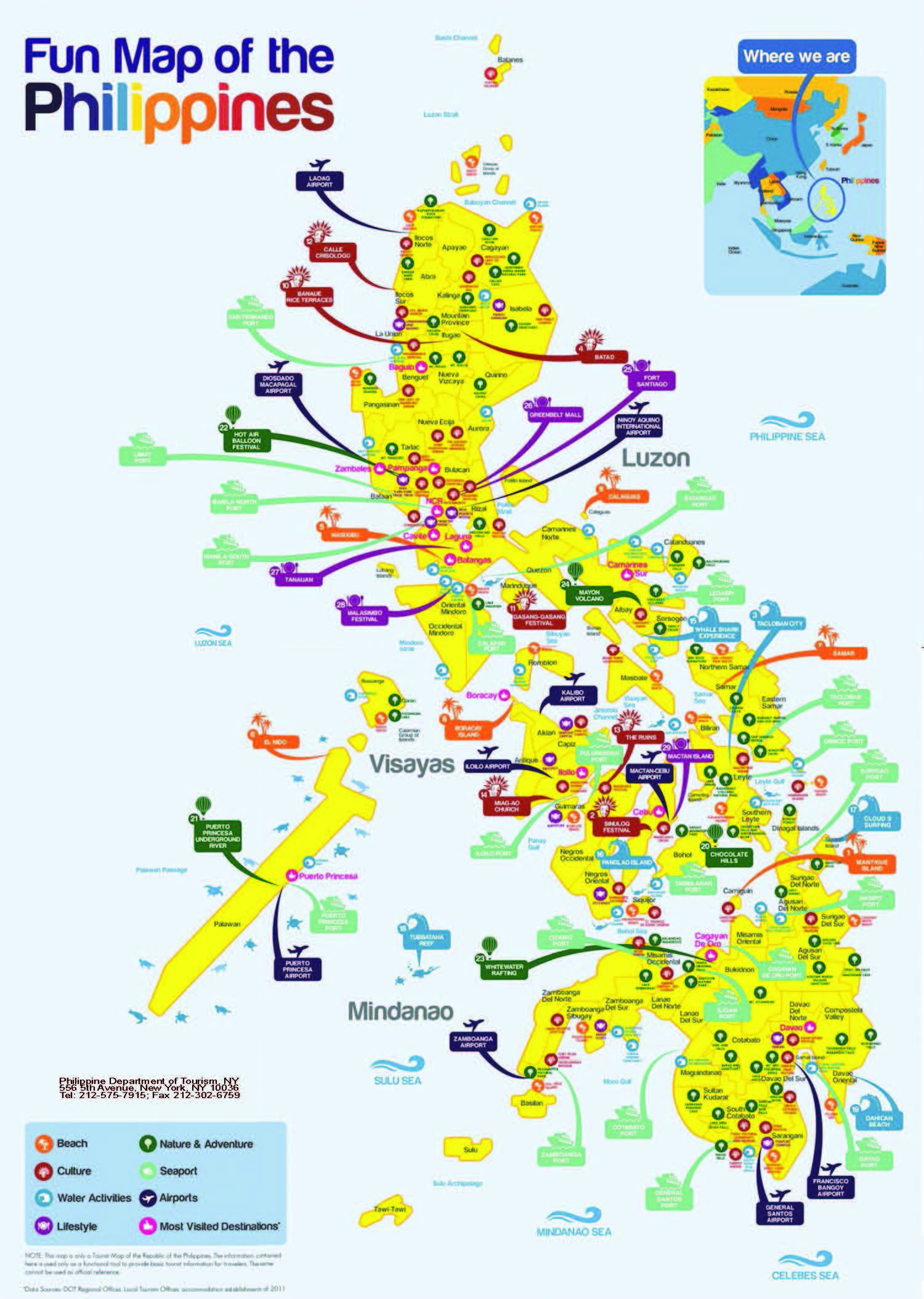 No Data.